I am an author, historian, and professor doing research on the history of computing, labor, technology, and queer science and technology studies. My research focuses on how gender and sexuality bring hidden technological dynamics to light, and how the experiences of women and LGBTQI people change the core narratives of the history of computing in unexpected ways. My award-winning first book, Programmed Inequality, came out from MIT Press in 2017 and was released in paperback in 2018. It looks at how the British lost their early lead in computing by discarding women computer workers.
I received my BA from Harvard in Modern European History, and my Ph.D. and MA from Duke University in History, along with a graduate certificate in Women's, Gender, and Sexuality Studies. Before becoming a professor, I worked as a UNIX systems administrator for the Department of Electrical Engineering and Computer Science at Harvard.
I am currently on the faculty of Illinois Institute of Technology in Chicago, where I am a tenured associate professor of history. At Illinois Tech, I conduct research and teach courses on the history of technology, gender and sexuality studies, modern European history, STS, and disasters. During the 2018-2019 academic year I was at the National Humanities Center as a fellow, working on my new book about the prehistory of transgender algorithmic bias, the intersections between queerness and resistance in the history of digital computing, and the uses of early computing history for understanding our present technological moment. In the past, I have also held positions at the University of Wisconsin-Madison, Duke University and North Carolina State University.
I write for a number of academic and popular publications on topics ranging from computer dating to labor rights. I've been an invited speaker at Harvard, Yale, Oxford (video), Stanford, MIT, and many other universities, and give talks at conferences around the world. I've also been a frequent guest on BBC Radio, NPR, and numerous podcasts to discuss the often surprising present-day insights we can draw from the history of technology.
I regularly speak at tech companies and events about how we can draw useful lessons from the past. If you'd like to inquire about booking a talk at your company or event, please get in touch with my assistant at this email address. If you'd like to know if I'll be giving a talk in your city or town in the near future, check my twitter feed for upcoming events or you can often catch me at the fall conferences of SHOT, HSS, or NACBS. You can also view some recorded talks that I've given on my press page.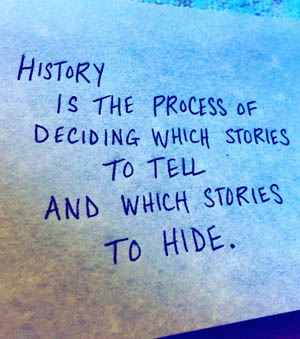 I believe that history is an important tool for participating in civic society and shaping our collective future. To that end, I am committed to making academic history more accessible. In addition to writing for popular publications and doing outreach through social media, I am currently producing a podcast that will look at why the history of technology is useful to answering our present day questions about technology and society. I maintain the Digital History Lab in order to give my students a forum to engage with the public, and to showcase some of the creative projects and writing they do, on topics ranging from the history of pollution to women in computing. My students and I also occasionally host Wikipedia editing events focused on increasing the representation and recognition of women in science and technology fields.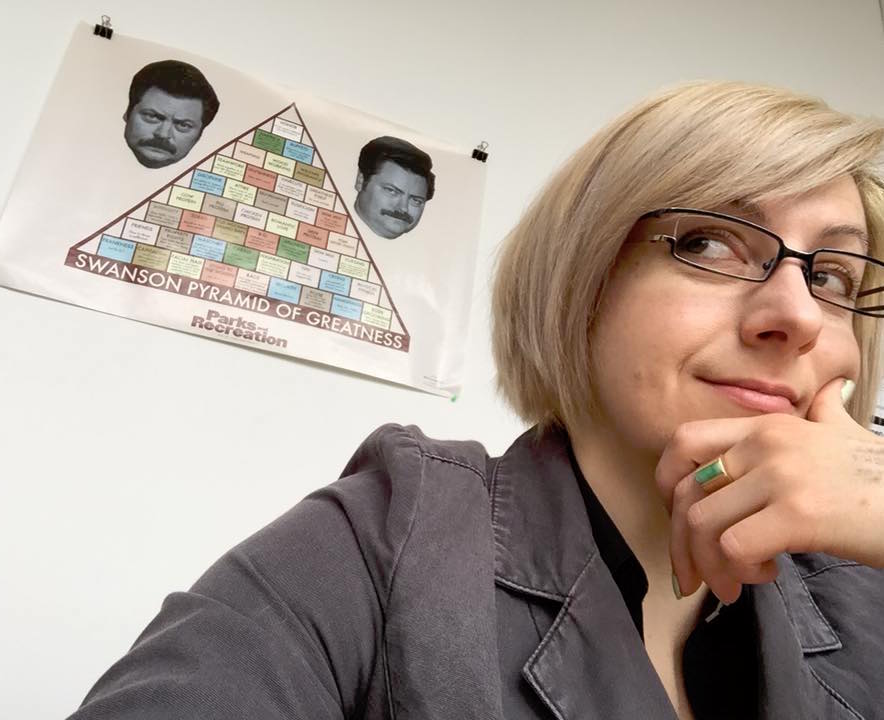 I use gender neutral (they/them) pronouns, and go by "Mar" (rhymes with car) though some of my past writing and research can be found by searching "Marie Hicks." If you are looking for a speaker bio or headshot for a talk I am doing at your campus or organization, please see this page. You can find me on Twitter, Instagram, and LinkedIn. (Sorry, no Facebook.) In my spare time, I like drawing, melting glass in the microwave, trying to open locked doors (not a metaphor), and watching documentaries. My pet peeve is when people put my last name in the possessive case incorrectly (it's Hicks's). And yes, I'm the same Mar Hicks who did that thing with the Stay Puft Marshmallow Man that went kind of viral. I fear it might be the most memorable thing that I ever do.