2022 Fold-At-Home Dad Joke Zine
Start by printing each of the pages below with the smallest margins your printer will allow (the goal is to cover as much printable area as possible so that everything lines up for folding properly). Print page 2 right on the back of page 1, in the same orientation.
Click here for instructions on how to fold your dad joke zine after you've printed the pages above (on the same sheet of paper, double sided). To read the opposite side, refold the paper the opposite way!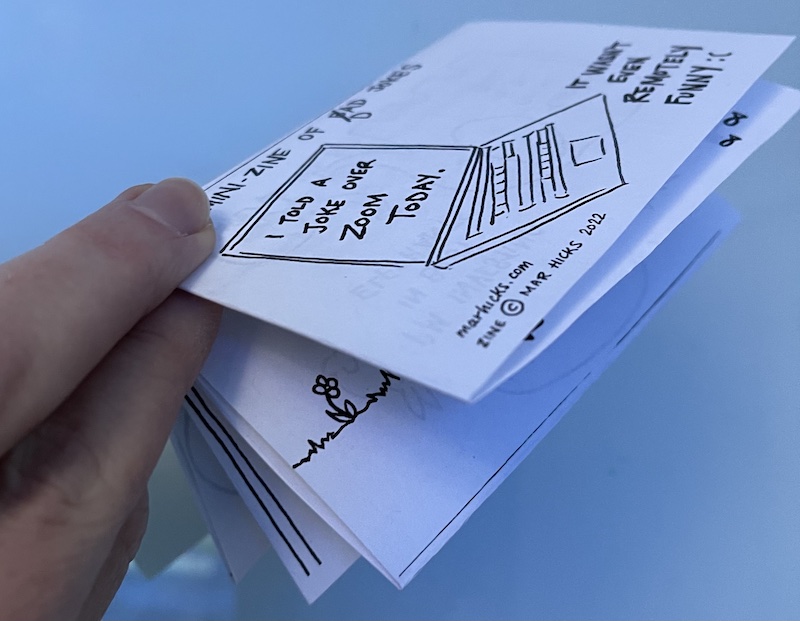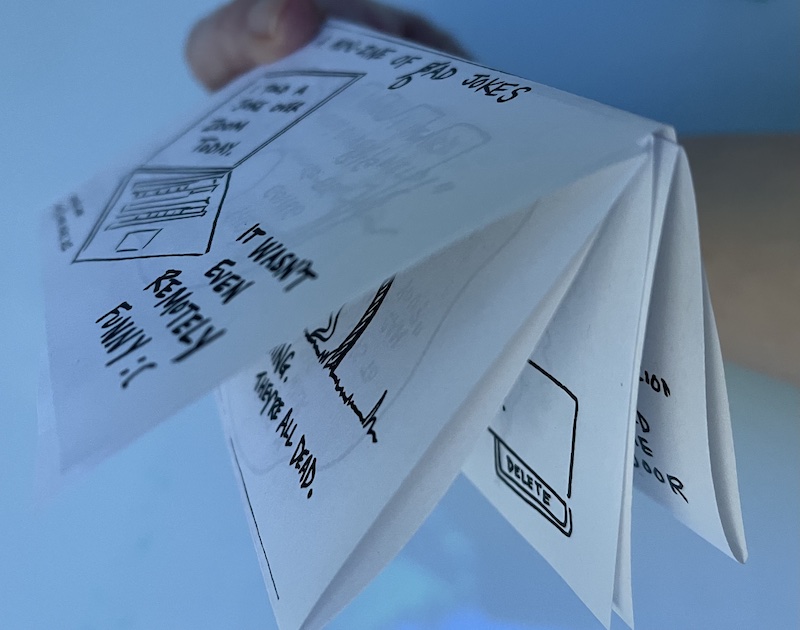 This is what the zine will look like folded! Enjoy!